CEIR Board Members and Committee Secretaries
Carlos Velazquez
President
Carlos Velázquez is the Corporate Marketing Director of Roca Group. He was born in 1969 in Barcelona, Spain. After his graduation in Economics and Business Administration at UAB, he began to work at the International Audit Company Price Waterhouse Coopers (PWC). After two years working as an auditor in PWC, he joined the team of the Internal Audit Department at Roca Group. During more than twenty-five years that he is working for Roca, Carlos Velázquez has held various positions in several countries: Internal Auditor at the Headquarters, in Barcelona, Controller in Morocco and in Roca Torneiras (Portugal), Chief Financial Officer in the American subsidiary of the Group (USA). Later, after three years in the USA, he returned to Barcelona to lead the Corporate Controlling Department until he was transferred to Bulgaria in 2005 as Managing Director of Roca Bulgaria, from where he returned to the Headquarters in Barcelona in 2008 to lead the creation and further development of the Corporate Marketing Department of the Roca Group.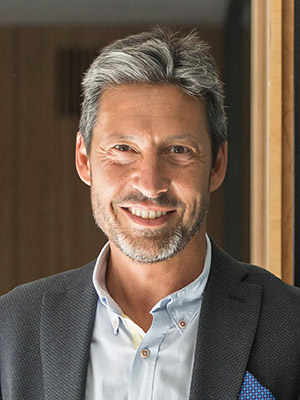 Nurdan Yücel
Vice President
Nurdan Yücel is Quality Director of Aydiner Group based mainly in the energy, industry and agriculture sectors. Her experience is with two members of the group, Samsun Makina Sanayi A.S. (known as SMS) and Layne Bowler A.S., both having more than 50 years of history in Turkey as the main manufacturers of DI pipes, fittings, valves and engineering pumps. She has been a member of the board of POMSAD (Turkish Pump and Valve Manufacturers' Association) since 2008 and was elected as Vice President recently. She is a chemical engineer who graduated from METU (Middle East Technical University) and also has an MS degree in manufacturing systems from Nottingham University. Her PhD studies on corrosion performance are coming to an end.
Ugo Pettinaroli
Past President, Marketing & Communication Committee Chair
Ugo Pettinaroli has more than 40 years of experience in the valve industry. He is the President of AVR, the Italian Valve Manufacturers Association. After graduating from Arona business school, he entered the Bocconi University of Milan to study economics and marketing. He is CEO of the Pettinaroli group at the Italian headquarters and is currently Chairman of Jomar/Pettinaroli North America in the USA, Chairman of Pettinaroli Denmark and President of Pettinaroli Switzerland. His main hobbies are reading and travelling. His passions are walking and cross country skiing. He has been an active member of the Borgomanero Arona 2030 district Rotary Club, responsible for the Rotary Foundation Commission. He has been CEIR Marketing Committee Chairman since 2011.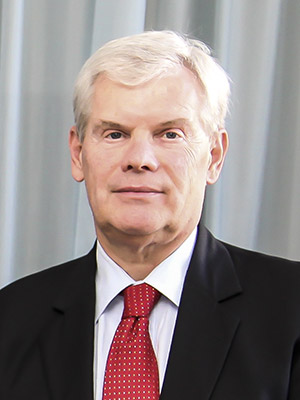 Alexey Babichev
Board Member
Alexey Babichev has been a CEIR Board member since 2007. He is Vice-President of the Russian Valve Association (NPAA) http://npa-arm.org with headquarters in St-Petersburg, Executive Director of ZAO "Saratovenergomashcomplect" http://www.emk.ru (the largest Russian valve manufacturer and supplier with a wide network in Russia, Ukraine and Belarus and headquarters in Saratov), Chairman of the Board of Directors of PO "Tulaelectroprivod" http://www.tulaprivod.ru (a manufacturer of electric valve actuators with headquarters in Tula, Moscow region) and Executive Director of the company which publishes "Valve Industry" magazine http://www.valve-industry.ru.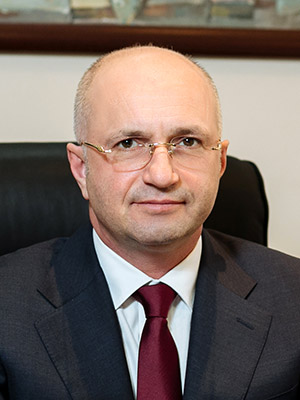 Marco Caleffi
Board Member
Chairman and Managing Director of Caleffi S.p.A., founded by his father in 1961, Marco has been in the family business since the early 80s, where he has matured and acquired all the technical and management skills necessary to ensure company continuity, also thanks to the support and experience of his uncle Dante Bonini. He has acquired more than 30 years of experience in the HVAC sector, not only in Italy. He believes in product innovation and in the need to invest in research into plant engineering solutions that can guarantee real energy savings. He has always promoted and supported internationalisation ventures. He is Chairman of PRESSCO SpA, a company in the group that specialises in the hot forming and machining of brass items. He is also Chairman of RDZ, a leading Italian company in radiant heating systems. Since February 2014 he has been a Council Member of AVR, the Italian Valve and Fitting Manufacturers Association. He became a Board Member of CEIR in 2015. He is a good skier, occasionally plays golf and is a fan of motor-cycling. He is particularly fond of travelling, often abroad for professional reasons. In the private sphere, he is more and more attracted by the United States.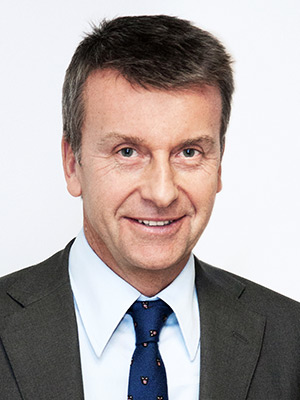 Michael Huck
Board Member
Since 2011 Michael Huck is Vice President and Head of Business Unit Building Technology at GF Piping Systems, Switzerland as well as Managing Director of GF JRG in Sissach, CH. GF Piping Systems, a Group Division of the Georg Fischer Corporation, focuses on system solutions and high-quality components for the safe transport of water and gas in Industrial, Utilities and Building Technology applications. After graduating in Industrial Engineering from the University of Applied Sciences, Offenburg, Michael Huck started his professional career at Alcatel SEL AG in the Telecommunications industry but soon moved to the Building Materials Industry. Before joining GF Piping Systems Michael Huck worked for more than 12 years for Fränkische Rohrwerke, Germany with responsibility for the Building Technology business and finally as CEO of the company. Michael Huck is a Board Member and Vice President of URS, the Swiss valve manufacturers association.
Antonio Pardal
Board Member
Antonio Pardal is the Managing Director of the Presto Ibérica Group (Presto Ibérica SA, Griferías Galindo SL, CS Presto SL) in Spain. He graduated as an engineer from the Escuela Técnica Superior de Ingenieros de Minas de Madrid in Spain. After graduating with an MBA, he started his career at Deloitte in the strategic department where he was working with the most important companies. In 2004 he joined Presto Ibérica, a leading international self-closing faucets manufacturer. Currently he has responsibility for the Group in Spain, Portugal, North Africa and South America. He is also President of AGRIVAL (Asociación Española de Fabricantes de Grifería y Valvulería) and of FEBAN (Federación Española de Fabricantes del Baño).
Benoit Smagghe
Board Member
Benoit Smagghe qualified as an engineer from INSA (Institut National des Sciences Appliquées) in Lyon. After 6 years as a design engineer and project manager, he joined COMAP France in 1992, firstly as OEM manager, then as technical manager responsible for new systems (underfloor heating, plastic pipe systems), technical manager, and marketing & technical director. In 2012 he was appointed director of applications & regulations at COMAP.
He is currently Vice-President of Cochebat (the French professional union of integrated plastic pipe systems manufacturers), having been President of the technical group of Cochebat for 6 years.
Rui Veloso
Board Member
Rui Veloso is the CEO of several companies, such as MCT, XLR and BIOEN. He graduated as a mechanical engineer from the University of Minho, received training in production management and cost management, and has more than 15 years of experience as an OEM supplier in the areas of brass, foundry and machining. Having started his career as an After Sales Manager at Daf Trucks, he soon moved to the brass casting sector as Production Manager at MCT, becoming manager of the company in 2002. In 2008, he founded, in Mozambique, BIOEN, a distribution warehouse of electrical and sanitary products. His professional experience is varied: he is the founder of XLR, a company specialising in tourism and gastronomy and he has also worked as a teacher of Manufacturing Technologies. He recently joined AIMMAP and is now the President of its Taps and Bath Accessories Division.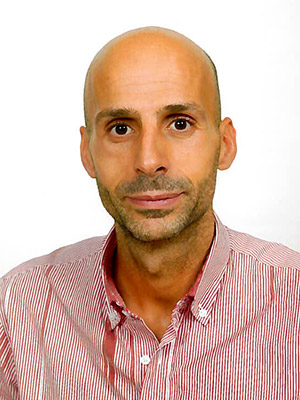 PETER MC ENTEE
Board Member
Peter McEntee is Territory Manager for the French company Vernet SAS who are the leading manufacturer of thermostatic controls used in automotive, sanitary & heating applications. Based in the United Kingdom he is responsible for the local market, Malaysia, Australia, New Zealand and business development in India. Involved in both technical & commercial aspects his experience spans over thirty years' in the valve market and he has worked in building services, oil & petrochemical, backflow prevention, showering & faucets. He has held senior positions managing country operations. As a board member of the Bathroom Manufacturers Association he regularly attends meetings of the technical and marketing teams.
Holger Fehrholz
Sanitary Valves Technical Committee Chair
Holger Fehrholz is Head of Product Management and R&D at Similor AG, one of the leading faucet manufacturers in Switzerland. Similor AG is a member of the Roca group, the world leader in the bathroom business. Before he joined Similor AG in April 2012, Holger Fehrholz worked for more than six years as Product and Project Manager for NEOPERL GmbH, the global market leader for faucet aerators, flow regulators, checkvalves and supply hoses. Holger Fehrholz studied Industrial Engineering at the Technical University of Berlin. He lives in the "Wiesental" area of Baden-Wuerttemberg.
Pascal Vinzio
Building & Industrial Valves TC Chair
Pascal Vinzio is VP for External Affairs at KSB Group (valves and pumps). He graduated as an engineer from the Ecole Nationale Supérieure d'Arts et Métiers and from the Ecole Supérieure d'Electricité (Supelec) in France. He started his career at SAGEM and then joined KSB in 1991 to manage different activities and departments (Method and Industrialisation for valves, Research & Development for pumps) and subsequently became worldwide manager for Research & Development and then for Innovation for the Group. He is First Vice-President of Evolis (French association) and he is deeply involved in work with FIM, CETIM, LRCCP, GIFEN, Europump, UNM and CEN with different chairs and presidencies in these entities in France and in Europe.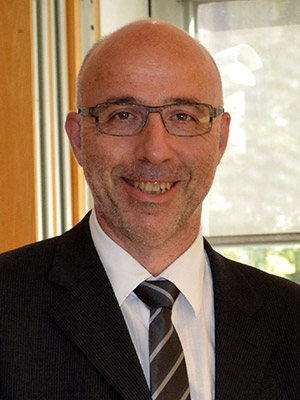 Julien Chalet
Secretary of the Sanitary Valves Technical Committee and of the Building and Industrial Valves Technical Committee
Julien Chalet is the technical manager of PROFLUID, the French association of pump, mixer, compressor and valve manufacturers. After graduating from ENIT, a mechanical engineering school, he started his career in the field of textile machinery. In 2010 he joined PROFLUID and specialised in the follow-up of technical regulations and standardisation related to fluidic equipment, with a particular focus on products in contact with drinking water and energy-using products.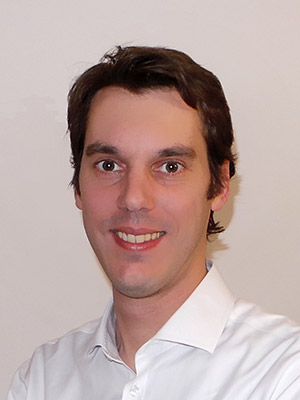 Xavier Sornais
Secretary of the Industrial & building Valves
Loredana Nicola
Secretary of the Marketing & Communication Committee
Loredana Nicola is the Association Manager of the Italian valves and fittings manufacturers' Association - AVR. She is a graduate and has several years of experience in managing the secretariats of the various Associations within the ANIMA Federation. She is responsible for all AVR activities and work. Since 2011 she has been Secretary of the CEIR Marketing & Communication Committee.