The 1st CEIR Gazette for 2023 is out
Monday 9 January 2023
Th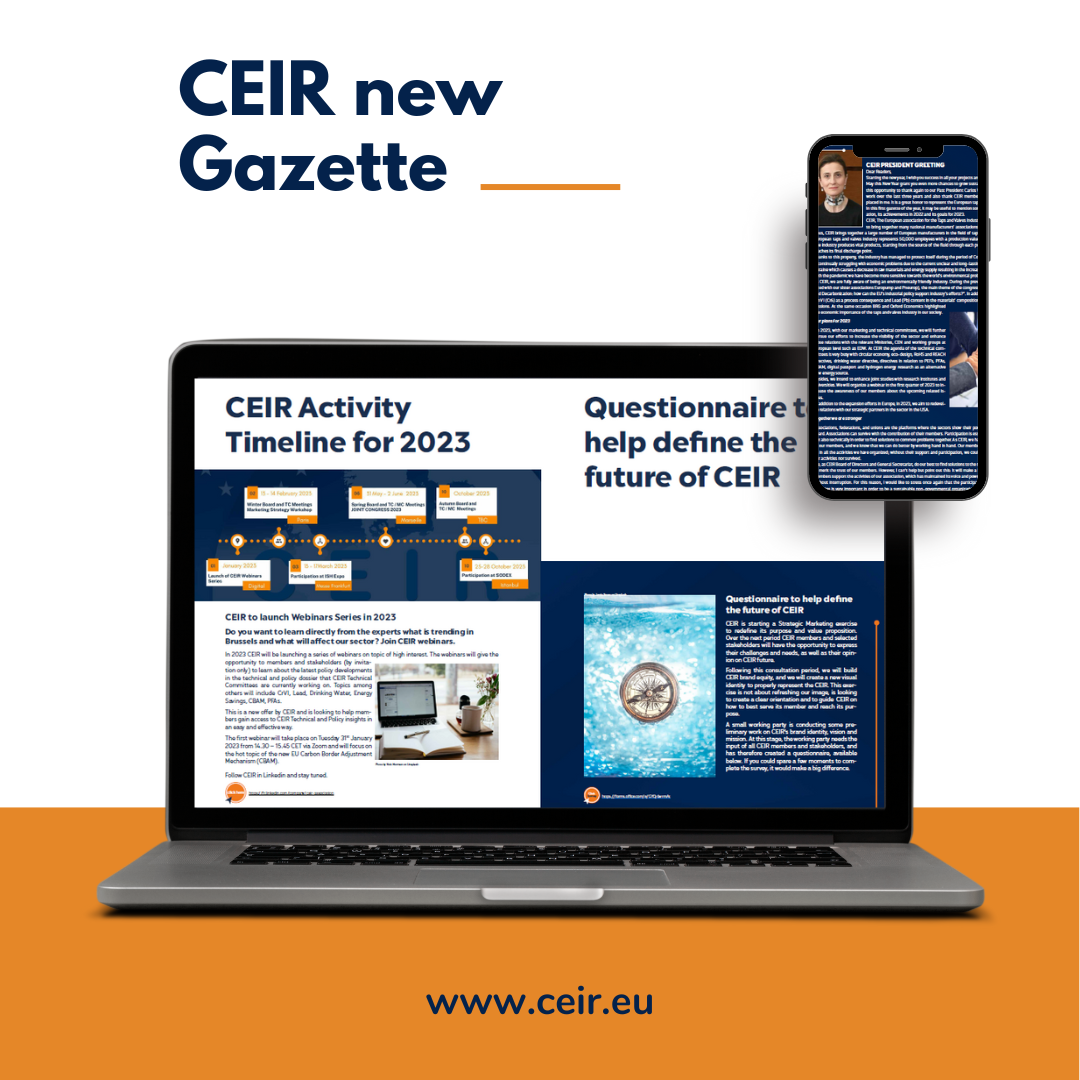 e CEIR Gazette has been revamped and relaunched.
The new Gazette includes a greeting from the CEIR President Dr. Nurdan Yucel.
Updates on the CEIR upcoming activity (Webinars, Strategic Exercise, ISH Expo, Joint Congress), as well as Technical/ Policy News and News from the members.
Read online the CEIR Gazette January 2023 -or download the pdf file here
We hope you will enjoy it.
Please share it with your peers and do also tell us your opinion about the renewed Gazette.
Don't forget to register here for the Joint Congress (Marseille, 31/05-02/06/23)
Read more